加藝劇院由一整個團隊組成,他們辛勤工作,以期將更好的表演藝術帶到列治文。
Diane Purvey
Chair
Diane Purvey
Chair
Diane Purvey is the Provost and VP of Academic at Kwantlen Polytechnic University, where she was formerly Dean, of the Faculty of Arts. In addition to serving on the Gateway Theatre Society Board since 2016, she has contributed to several community-focused boards such as Strathcona Community Centre and the Surrey Public Art Advisory Committee. Through her service on the Gateway Board, she has been an active participant in the adaptive planning process and is currently Chair of the Board. Dr. Purvey has a BA and an MA in History and a Ph.D. in Social and Educational Studies from the University of British Columbia.
Jane Fernyhough
Vice Chair
Jane Fernyhough
Vice Chair
Jane is a longstanding Richmond resident and retired Director of Arts, Culture, and Heritage Services at the City of Richmond. She has been on the Gateway Theatre board for the past two years. Jane is currently the Vice Chair and Chair of the Government Advocacy Committee. Jane also serves the Richmond Arts Coalition Board as the current Vice Chair. She enjoys traveling, gardening, physical activity, reading, and cultural activities.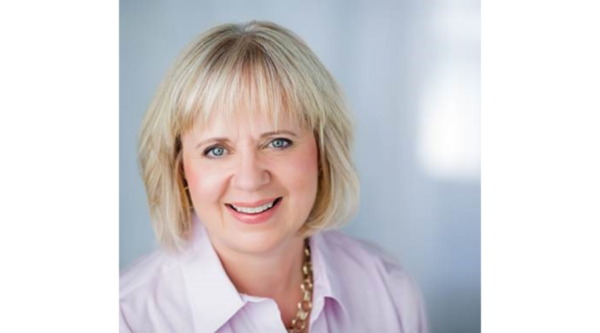 Debbie Musil
Treasurer
Debbie Musil
Treasurer
Debbie Musil, FCPA, FCMA, is an instructor at the Melville School of Business at Kwantlen Polytechnic University. Debbie brings over 30 years of private and public sector experience to her role as Treasurer of the Gateway Theatre Society Board. She has been involved in the performing arts for many years through her volunteerism with the Arts Umbrella Dance Company and the West Coast Tap Dance Collective. Debbie and her husband live in Steveston and are parents to two grown children. In her free time, she enjoys travelling, languages, and spending time with the family dog, Martini.
Jacqueline Ho
Secretary
Jacqueline Ho
Secretary
Jacqueline is a Chartered Professional Accountant (CPA, CGA) working in public practice. She is passionate about giving back to the local community and has devoted many volunteer hours to the Community Volunteer Income Tax Program for low-income families, City of Richmond programs, Richmond Food Bank, Richmond Hospital Foundation, etc. Jacqueline also mentors new Canadians as they prepare to acquire Canadian accounting professional designations. Serving on the Gateway board enables Jacqueline to leverage her experience and recognizes the importance of performing arts to the community. Outside of work, Jacqueline enjoys playing badminton, hiking, and attending live theatre performances.
Veronica Armstrong
Veronica Armstrong
Veronica Armstrong is a speaker and communications trainer, singer, and lawyer. She has lived in Richmond since arriving in Canada from South Africa. She is the proud mother of three children and one son-in-law. Veronica has been involved with the non-profit sector almost all her life and has been on the boards of several organizations and a committee member of many more. She loves being involved with the Gateway for the pleasure it brings to the community and to indulge her love of musical theatre.
Kali McAndless
Kali McAndless
Kali is a creative communicator who loves bringing marketing concepts to life with design. Her career has led her to fulfill her passion as she focuses on all visual, branding, and marketing communications at Apply Digital. Her love of the arts developed at a young age and she was a student of the Gateway Academy for many years. She's delighted that this opportunity has brought her full circle onto the board as her way of giving back to the community. When she isn't in front of her screen you can find her walking the seawall, checking out new restaurants, and traveling.
Julia Kwan
Julia Kwan
Born and raised in Richmond, with over a decade of experience in strategy, program management, leadership, branding, and marketing, Julia is currently a Program Manager for NOBL Collective, an organizational design, and workplace culture consultancy. During her time in marketing roles, Julia worked in non-profit and crown corporations including BC Women's Health Foundation, BC Institute of Technology, and BC Hydro. She is passionate about community and performing arts which is why she enjoys serving on the Gateway Theatre Board of Directors. She loves spending her free time walking around Steveston with her husband, son, and mini Goldendoodle.
Clayton Rubinstein
Clayton Rubinstein
Clayton Rubinstein is a lawyer practicing at the law firm of PLLR Lawyers in Richmond. In addition to serving as a director for Gateway Theatre, he volunteers as a legal advisor on matters pertaining to consumer protection for the Access Pro Bono legal clinic. Mr. Rubinstein believes Gateway Theatre is an important contributor to the Richmond community, offering great entertainment and programming. Having served on the theatre's Board of Directors for the past 6 years, he is excited to serve the Gateway Theatre for the 2 years remaining for which he is eligible.
Michael Sachs
Michael Sachs
Mr. Michael Sachs is a Richmond resident and is the Executive Director of the Jewish National Fund of Canada, Pacific Region. Mr. Sachs has been involved in an array of community organizations, including serving as president of the Bayit, a Richmond synagogue, during a time of exponential growth in membership. He has also served on the boards of the Kehila Society of Richmond, Vancouver Hebrew Academy, Tikva Housing, and on the development committee of Jewish Family Services.
Mr. Sachs is a lover of the performing arts and is excited to bring his board experience and passion to the Richmond Gateway Theatre.
Linda Sum
Linda Sum
Linda Sum has a passion for the theatre arts, and has been a performer, volunteer and board member for numerous local performing arts organizations, including the Vancouver Youth Symphony Orchestra, the Magee Music Society and Touchstone Theatre Society. She recently completed three terms on the Richmond Intercultural Advisory Committee. She has also performed in numerous local productions, including three of Gateway Theatre's musicals. A former lawyer, Ms. Sum conducts workplace investigations and training in respectful workplaces and DEI. She continues to work with other arts organizations and keeps her feet on stage with the annual fundraiser, The Lawyer Show.
Haniya Syed
Haniya Syed
Ms. Haniya Syed is a Richmond resident passionate about community development, community service, and volunteering. Currently the official spokesperson for Herbaland Naturals, she has dedicated her time to various local organizations, including the Richmond Chamber of Commerce. Ms. Syed is presently a student at the University of British Columbia, working towards becoming a lawyer.
Growing up, Gateway Theatre was a significant part of Ms. Syed's connection to Richmond. She has many memories of the theatre and views Gateway as a place where she was inspired to undertake her public speaking career. Ms. Syed looks forward to supporting Gateway Theatre as a member of the board.
Ray Wang
Ray Wang
Ray Wang graduated from SFU in marketing and finance. He has worked in marketing for over a decade and currently operates his own digital marketing agency, RW Digital. Ray is very engaged in the community, as he currently sits on another board of directors in Richmond and volunteers as a mentor for post-secondary students, amongst other volunteer work he contributes to the Richmond community. He's interested in joining the board at Gateway Theatre to further support the beautiful Richmond community. Outside of work, Ray likes to grab coffee and food with friends, explore new cities, and binge-watch docuseries.
Laura Gillanders
City Council Liaison